We have been sparking innovative design for decades.
A unique service offered by FEH DESIGN is our well-refined Spark Session. While others in our region try to copy our success, FEH continues to set the standards for this intense and interactive design session. The result is client and community confidence built by working side-by-side with the FEH architectural design team.
Our Design Comes To You
Our team of architects and designers come and set up shop in your community. There we can focus all our attention on listening and responding to your suggestions. The flexibility of the Spark Session enables us to structure the day to meet your needs. Thus, input can come from your building committee or from the collective thoughts of your entire community. 
How the spark session works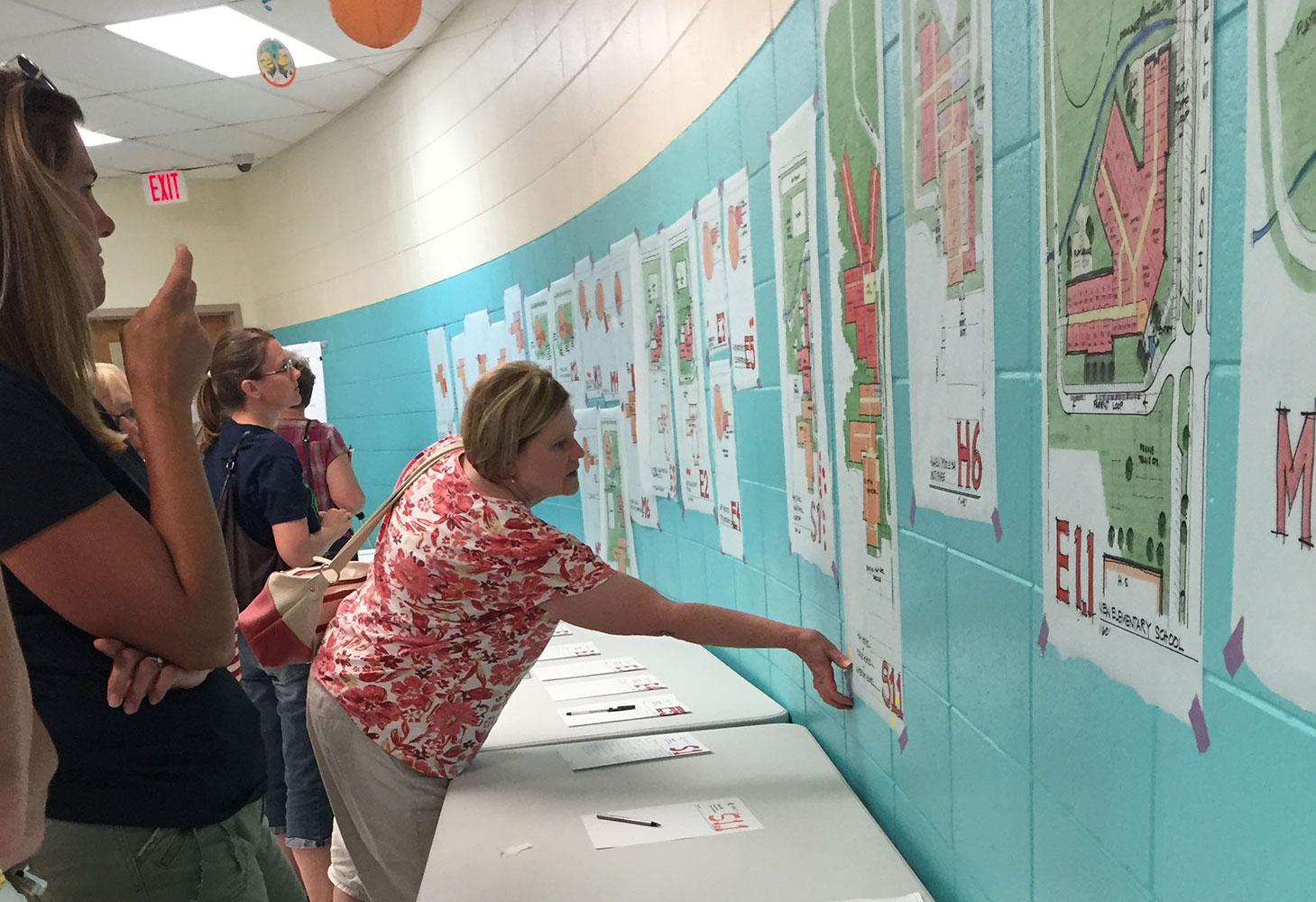 How can a spark session benefit you?
If your project is for a community and certainly if it involves a bond vote, having buy-in is key to your success! A Spark Session brings people together and ensures voices will be heard. 
For our corporate and commercial clients, Sparks offer a condensed design timeline freeing you to get back to business quicker.
Plus, the resulting artwork at the conclusion of the Session often times closely resembles the completed building… And you were an integral part of the creation!
FEH provided conceptual design services, including building condition assessment (systems and ADA compliance, efficiencies, and more) as well as design space needs analysis and public design workshops in Lake Geneva. The FEH team was quick, thorough, and skilled, and a pleasure to work with. We highly recommend them.
A Spark Session is a fancy way to say "drop-in during the day, tell us what building design features you like, tell us what to skip, drink our coffee, argue with the architects, vote for your favorite building design, ask why didn't the Library Director get donuts." The session is pretty neat because the architects hang out all day, talk to people, and constantly draw and revise different building designs.